Vice President
An Author, Creator and Mentor of various forms of metaphysical sciences and spiritual practices.
Jadelin has compiled many comprehend-able and easily taught spiritual lessons in the forms of books,
courses and videos. She is a producer of the Oahu Holistic and Metaphysical
(OHM) Expo.
President
A producer of the Oahu Holistic and Metaphysical (OHM) Expo in Hawaii. Author, Artist and Teacher
in the magickal arts and metaphysical practices. Paul is devoting a life in pursuit of Truth. He acquires
knowledge and wisdom from advanced studies of global magickal and spiritual systems.
Treasurer
Ordination from the Church of the Circle of the Sacred Earth, in Massachusetts, a native
American Shamanic journeying church. She was the organizer of monthly journey circles on
Oahu for ten years, called "Drumming Circle."
She was also ordained from Universal Church of Light. She also organized the worship services
for Unitarian Church for 6 months while the minister was on sabbatical and gave lots of sermons
there. Conducted over 2,000 wedding ceremonies, baby blessings, memorial services, and
several other kinds of ceremonies.
Secretary
Patagonian apprentice in native spiritual practices of several shamanic indigenous cultures with focus
in our relationship with Pachamama. Volunteer & organizer of community programs to protect our
Mother Nature. Currently finishing her Ph.D. in Marine Biology at the University of Hawai'i, Carla has
been very close to the local culture. Carla became a Lomi & Reiki practitioner during her island
adventures & shares the old art of conscious hugging to help humans come back to oneness. Excellent
listener & tea lover, Carla is very fond of bridging communities & educate our fellows to respect our
environment. Vegan activist & fire dancer, along the path of self mastering.
Board Member
Interim Executive Director and acting board member of Sweet Annie, a Hawai'i-based non-profit
organization Michael has dedicated his life to the realization of human consciousness and potential in
our communities. Michael is the founder of Light Alchemy HI and Maui Mana Boxes.
Board Member
Co-creator & owner of Light Alchemy Hawaii. Alysia is a light alchemist and facilitator of deep trance
meditations. She is a channeler of vocal harmonics and an experienced Shaman especially in the realms
of creating, coordinating, and hosting ceremonial group meditations.
How it all started
Since as far back as history can recall for itself, the Hawaiian islands have been an epicenter for spiritual activity. Maybe it's geological landscape, its position within the meridian lines of the earth, maybe it's the remote location and the voyage to habitat the islands causes the seekers to journey through enlightenment. Whatever it may be, the mana (spirit/lifeforce) is strong and for millennia, the natives of the islands have practiced, harnessed and learned how to weave it in everything we do.
Every full moon and new moon for decades members of the animistic faith celebrate the moon cycle. The energy brought forth during these days carry the underlying energetic current for the next 28 days. Ritual, elemental evocations, song and dance welcome this sacred cycle as our community and personal faith strengthen as we gather. We have also likewise acknowledged and celebrated the cycle of the sun within the Equinox, Solstice, and midway holy days recognized by the ancient animistic cultures from around the world.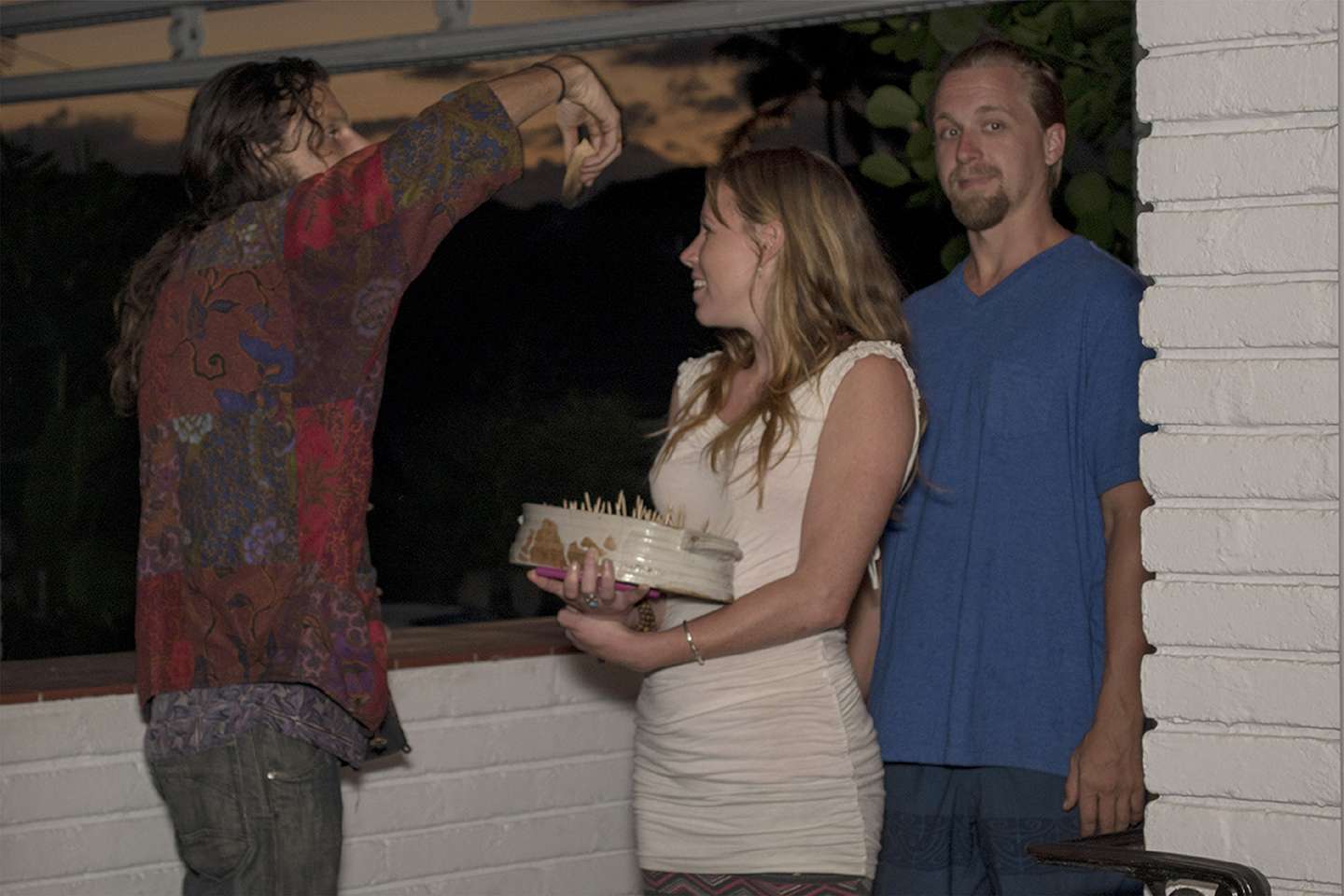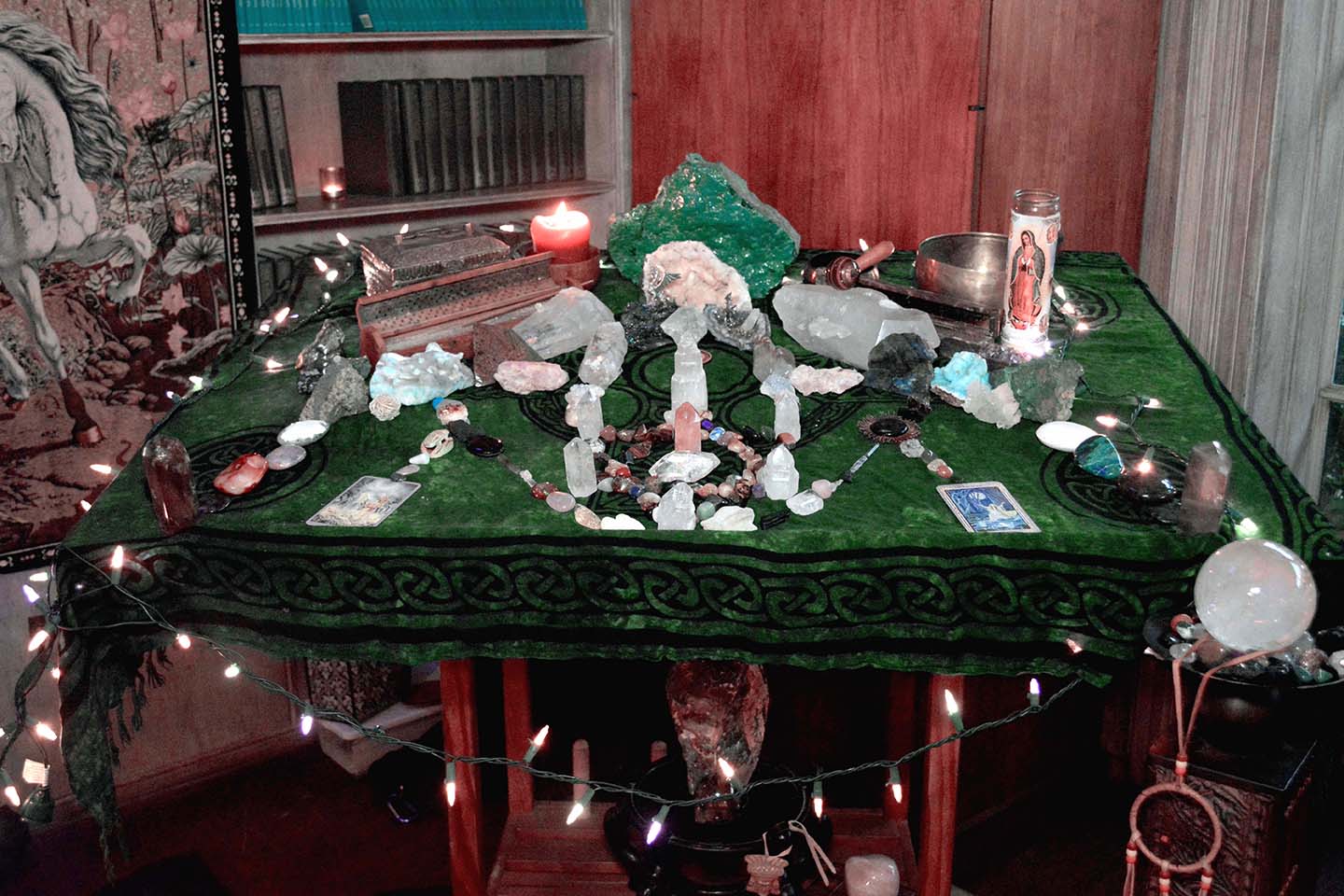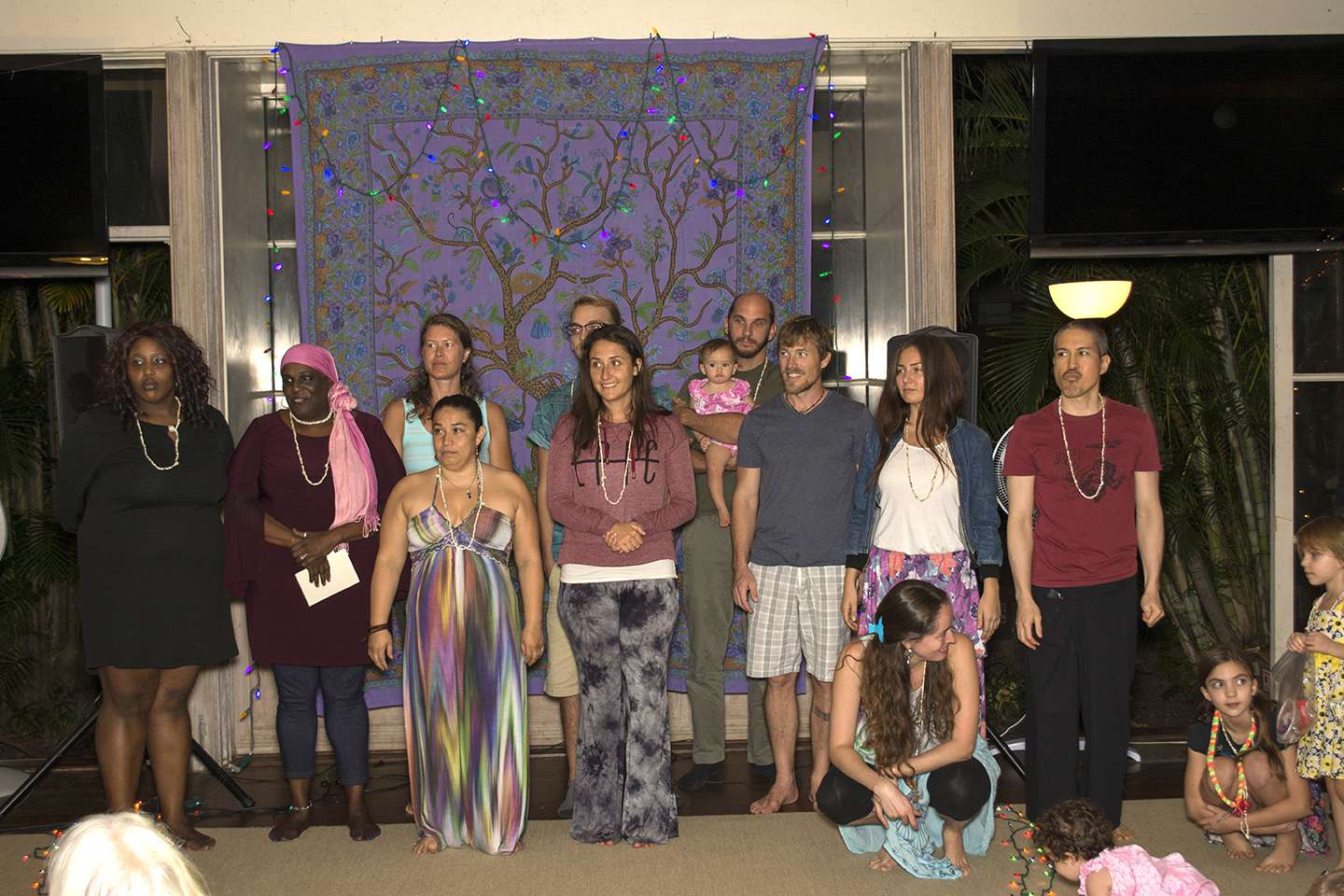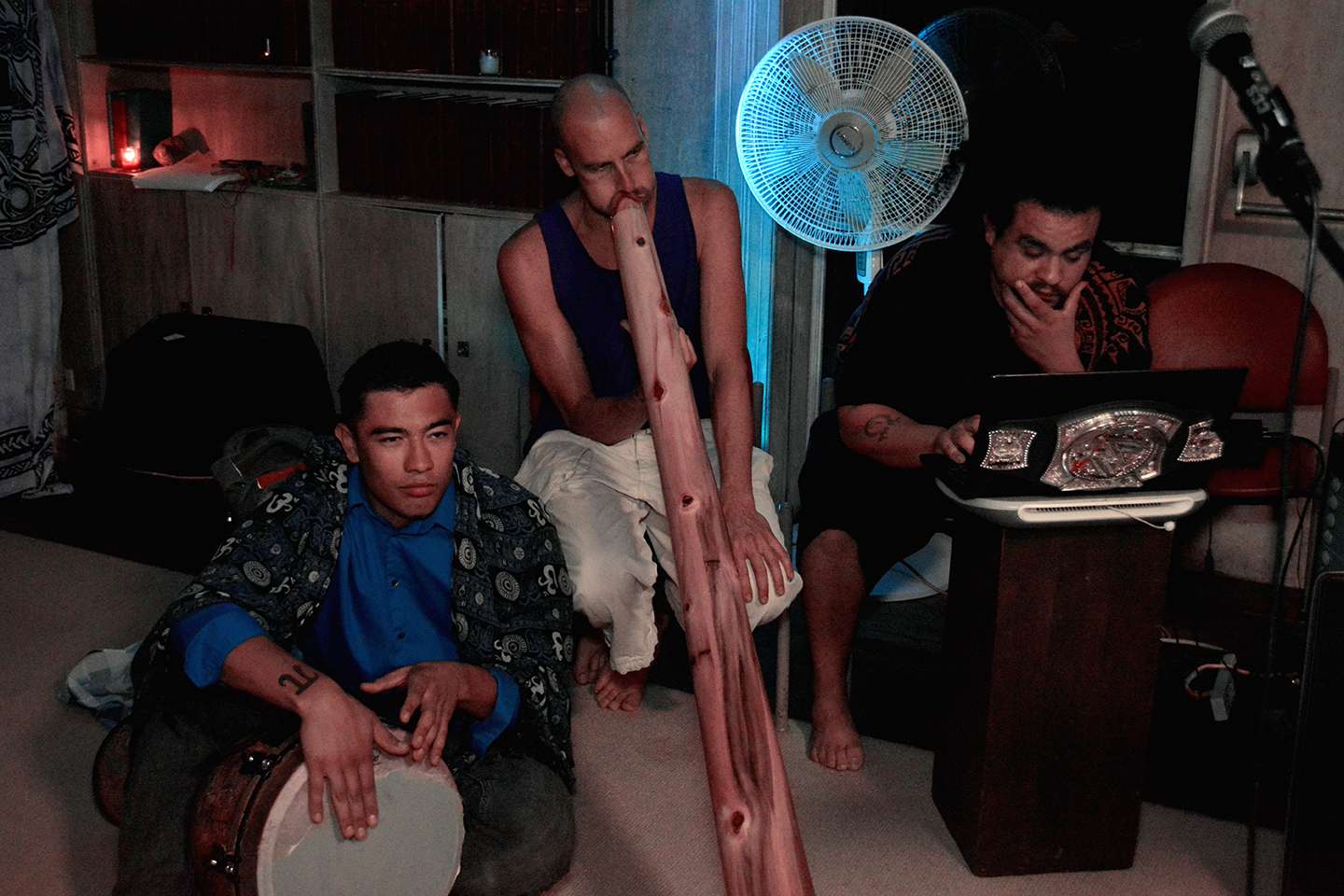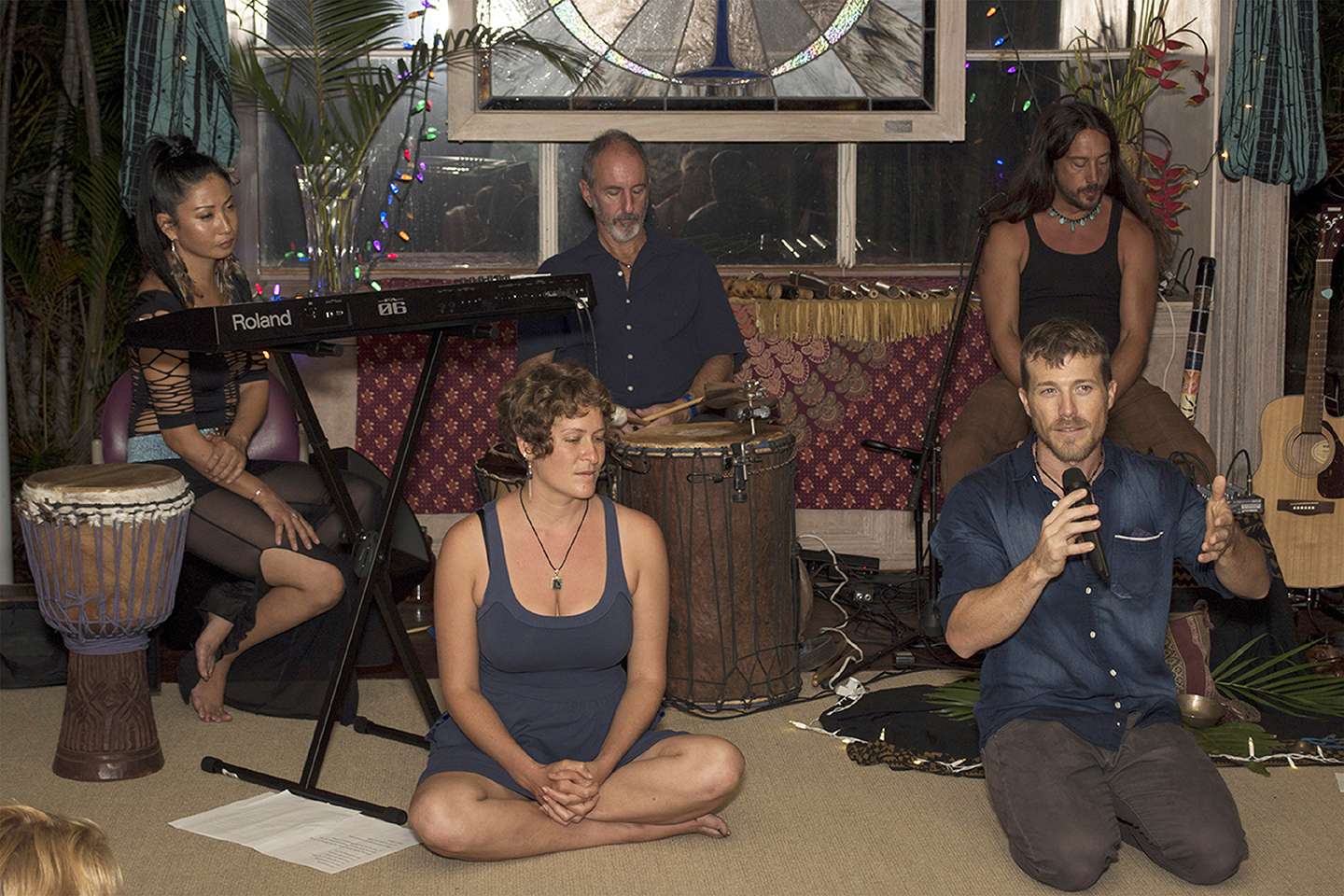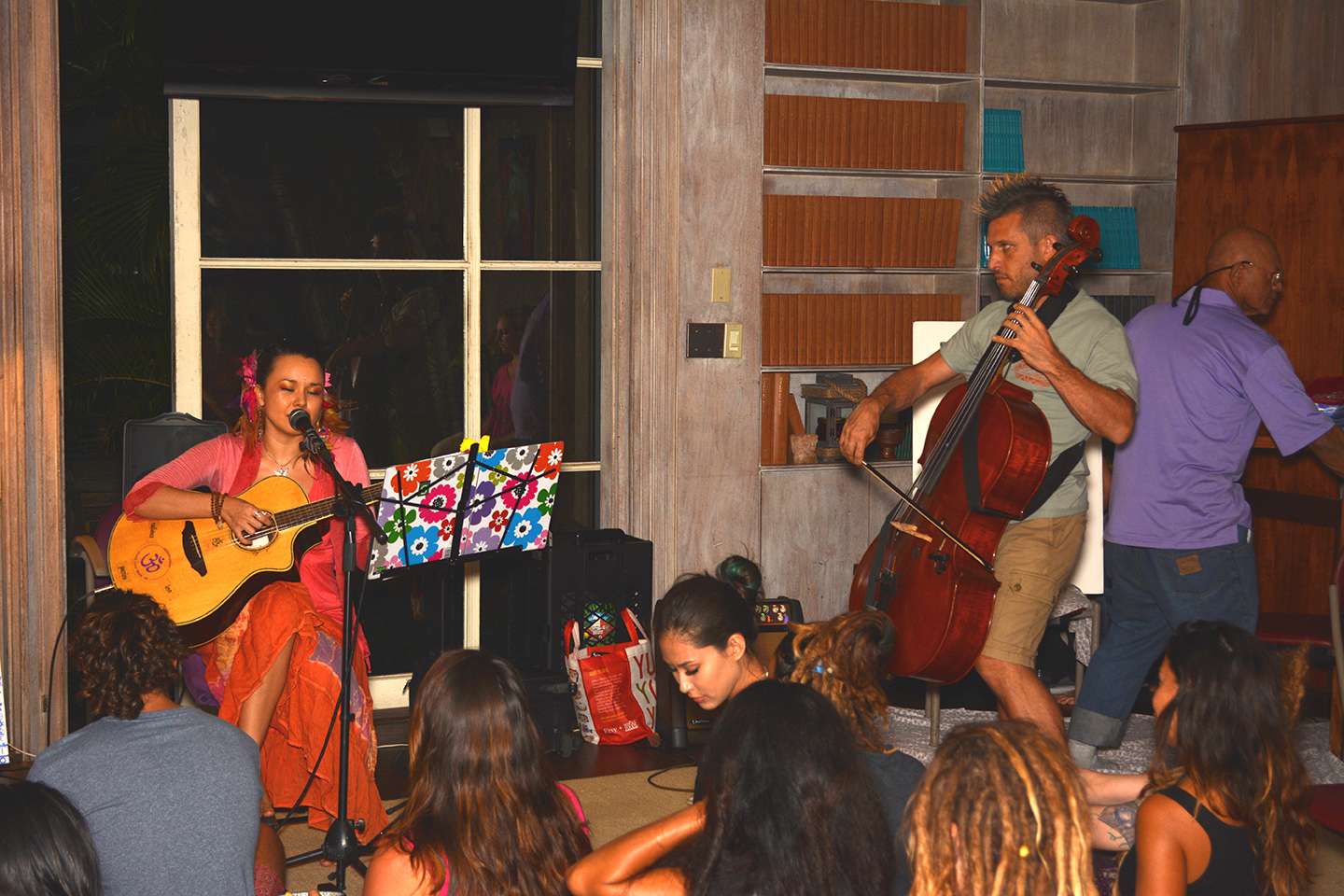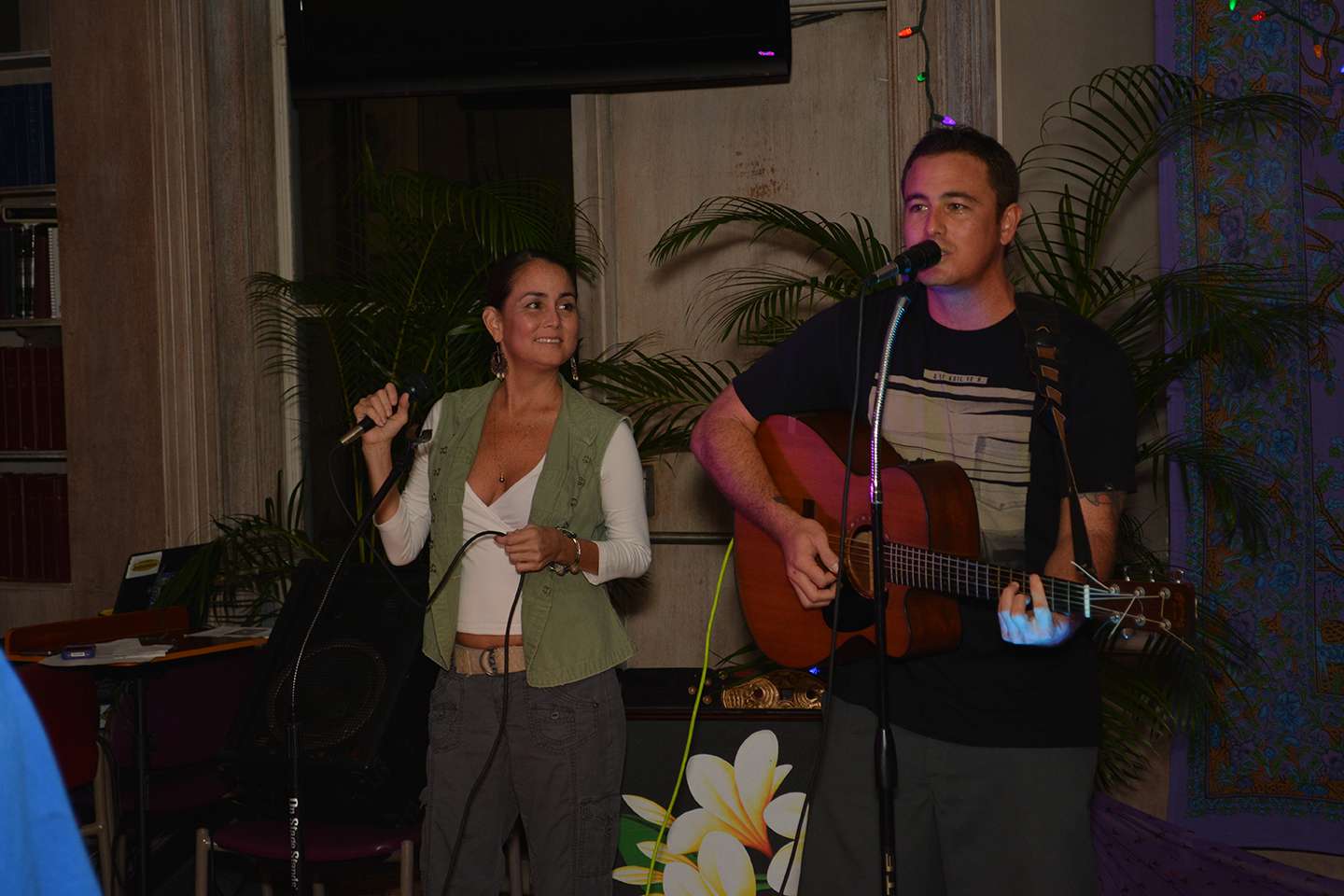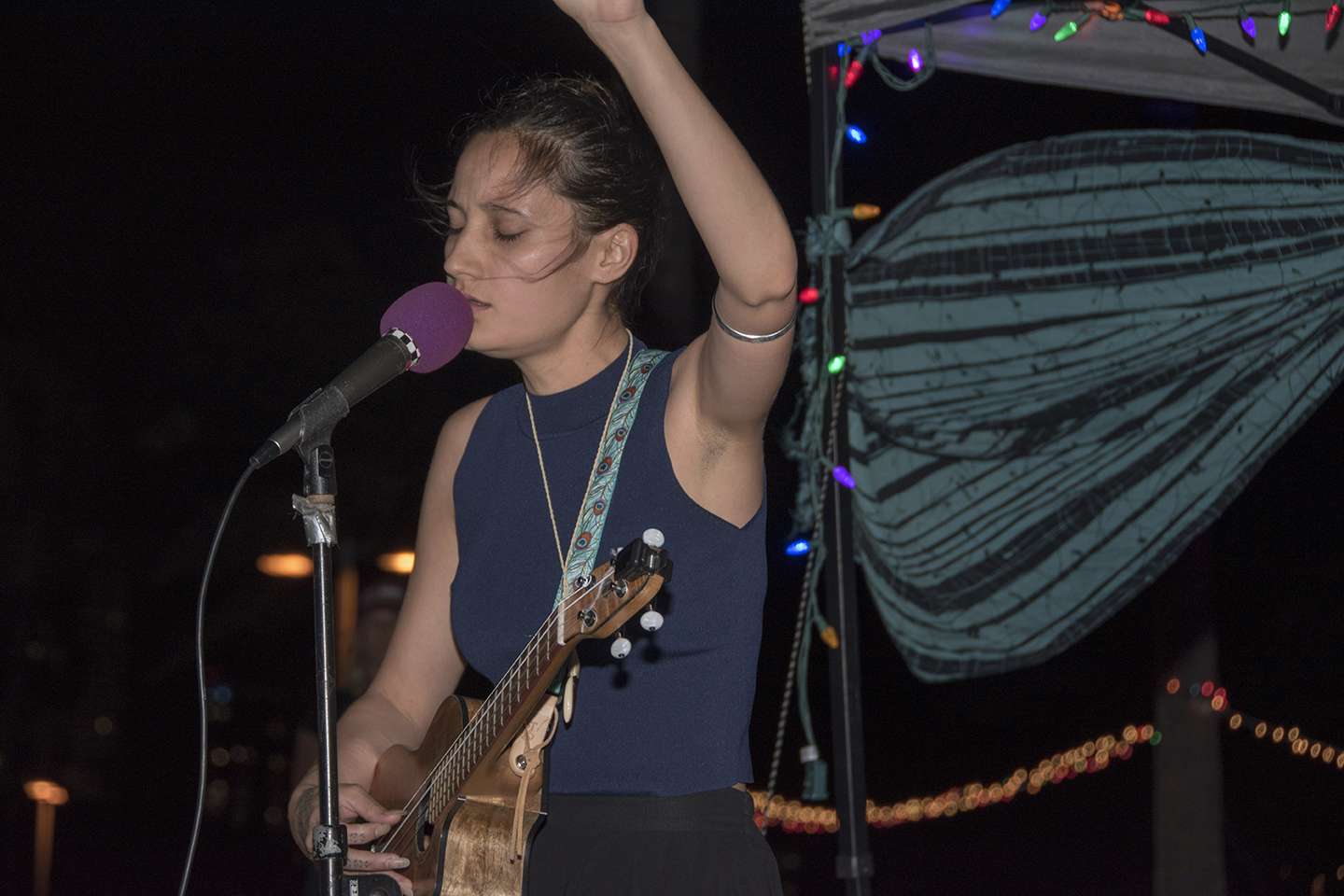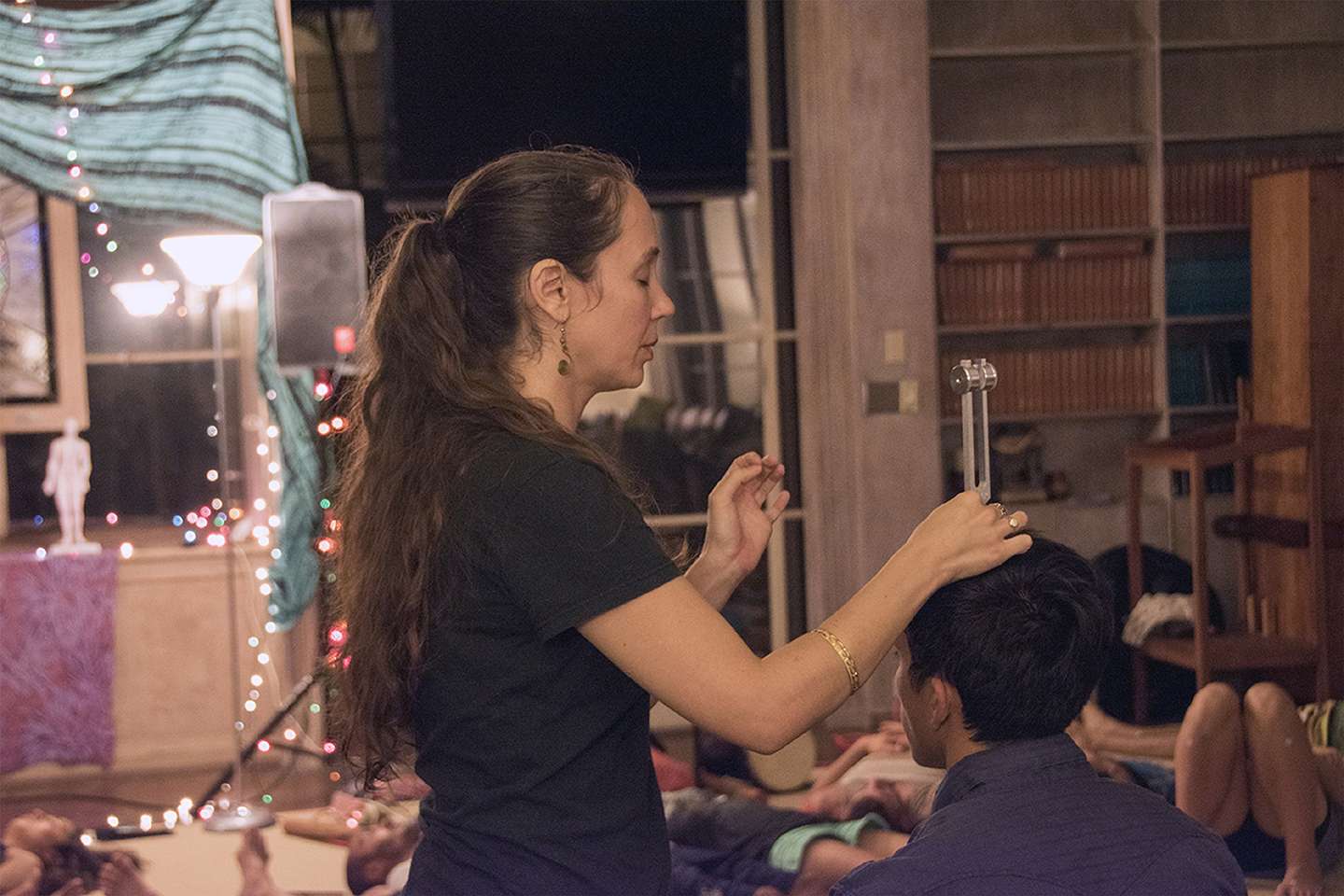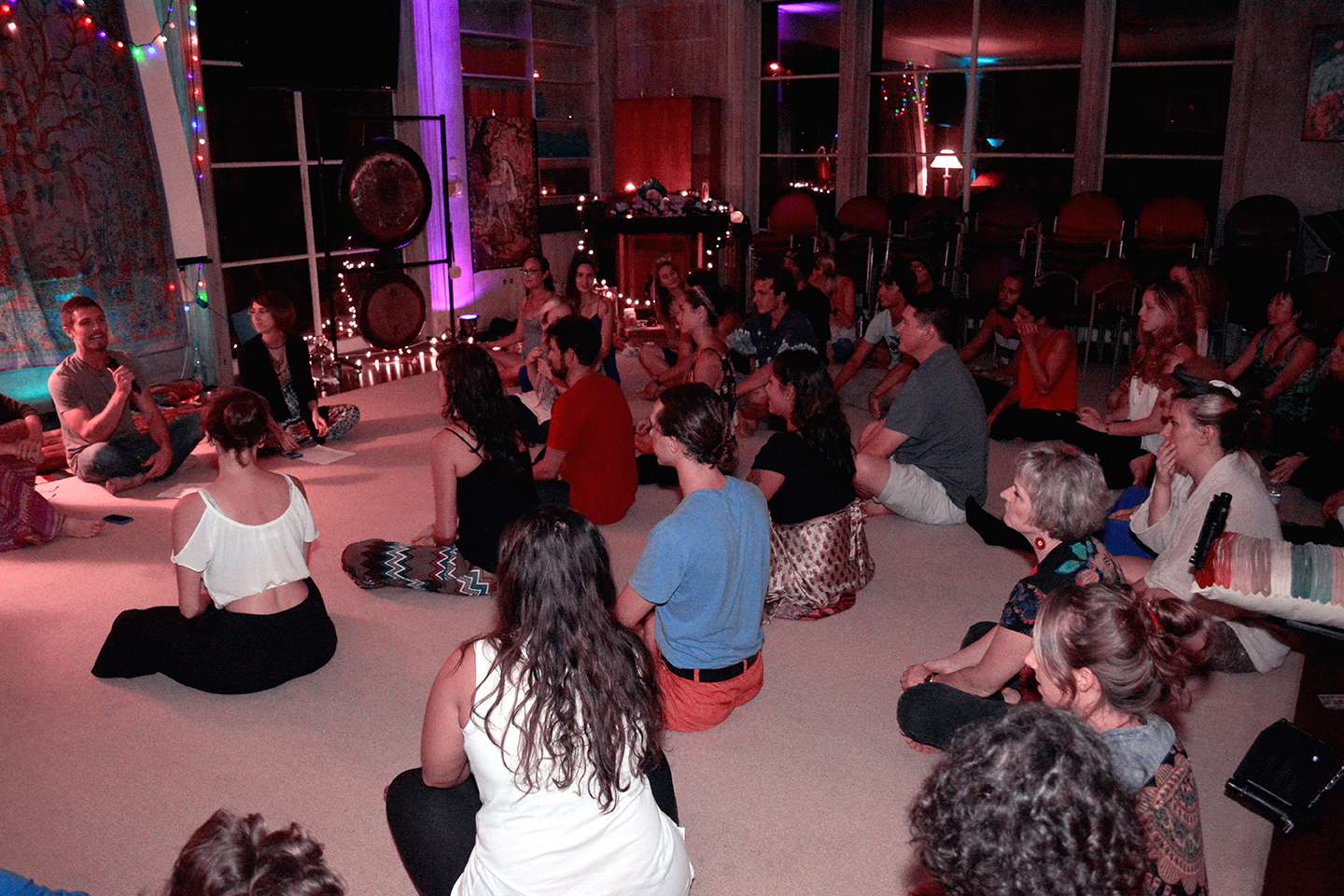 Organized by Hi VibeTribe (an educational nonprofit) and MAGE, AudioOasis gathers once a month for a night of celebration, healing, and growth of our minds, bodies, and souls. We start the evening off with a high vibrational (organic, plant based) potluck feast, move into a group meditation, followed by a feature presenter, and conclude with ecstatic dance. AudioOasis integrates ritual centered around the elements and tapping into personal and community power, like manifestation and the law of attraction, recognizing and celebrating the goddesses and gods that we are. Our spiritual animistic community congregates every month as AudioOasis, to learn a new metaphysical practice, since 2012.
For years, like the rest of the world, the spiritual communities on Oahu were separate and segregated- standing alone. As the Spiritual Awakening began to arouse more individuals, a gathering among the quickly growing conscious community was imminent. The Oahu Holistic and Metaphysical (OHM) Expo was born.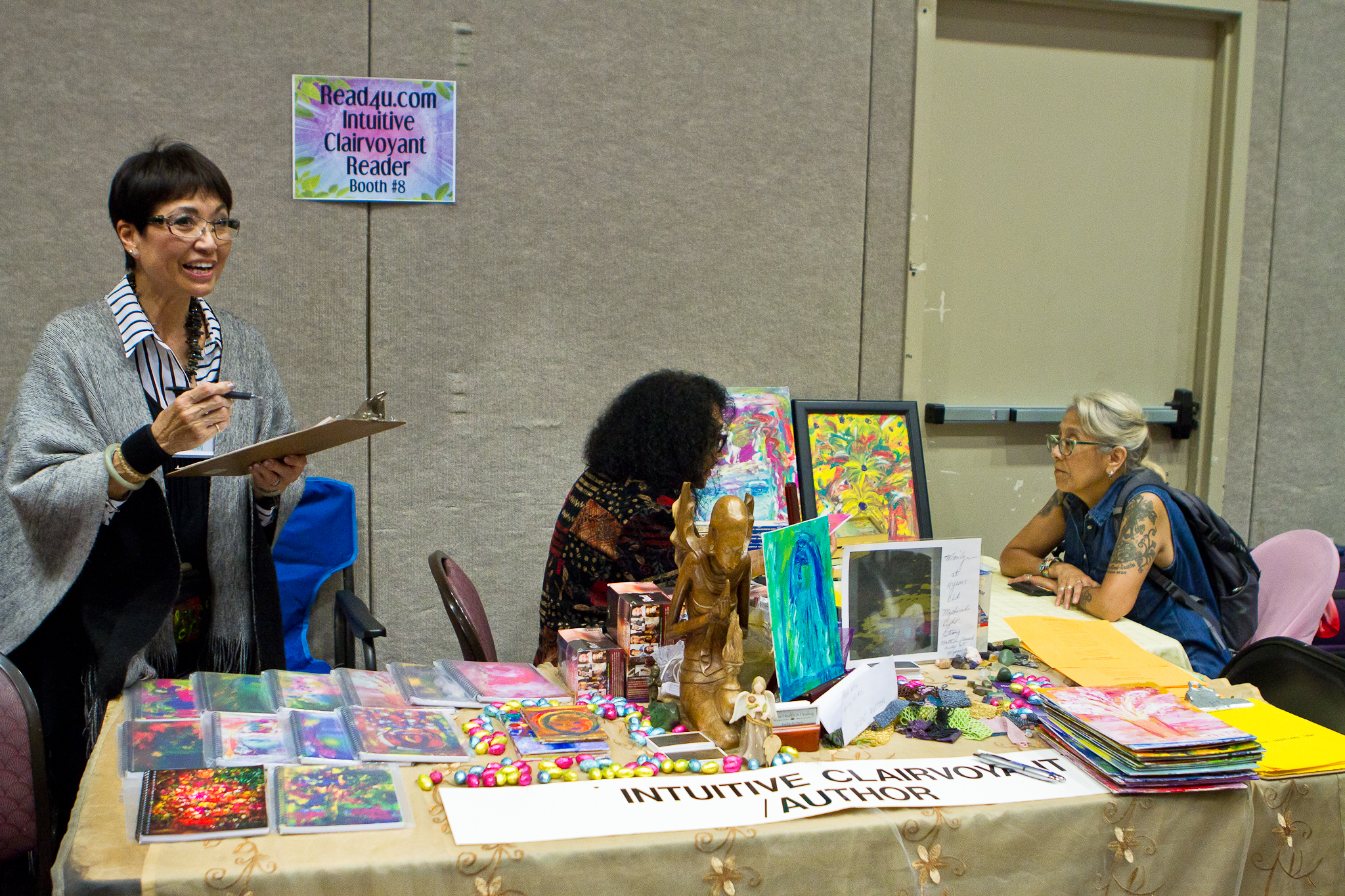 The goal of the OHM Expo is to bring all entrepreneurs, small business owners, individuals and communities centered around spiritual, conscious, holistic, and metaphysical living together under one roof. To showcase and share the natural, local, magickal talents and practices of the people of Hawaii. The exhibits offer people a glimpse of an integrated spiritual lifestyle while the presentations offer the opportunities to teach, share and try new things, like group channeling, meditations and yoga for the first time.
Many other regular events are held by our community which you may find listed here on our website.
Pinnacles within HI VibeTribe and the Oahu spiritual community decided to take our gatherings to the next level and start a Church. A physical and virtual gathering place where we celebrate ritual, learn traditional and metaphysical practices and arts. A place to fully embody the ethics of fully living a conscious metaphysical and holistic lifestyle, and a safe place to share with others how to do the same and teach the Animism traditions.
The idea of Magi Alliance of Gods of Earth (MAGE) started in 2016, first as an intentional, organic and conscious farming practicing community. A place where healers, lightworkers, magi, and masters of all animistic and spiritual practices can come together to share, learn and evolve in a temple. A community in which individuals can congregate together to no longer worry about basic human survival necessities but can fully devote attention to the growth of our personal and humanity's spiritual evolution. It became clear that we were becoming a church, but a new kind of church. As the years progressed, this group of visionaries started to grow and take form into something much larger... MAGE.
For millennia pieces of Truth have been hidden within every culture, passed down through tradition and spiritual practice. As every race holds pieces of the Truth, now is the time we form an alliance and truly become One Race; the Human Race. As we propel into the future we unify our minds, bodies and spirit as individuals, community, and a planet. Magi Alliance of Gods of Earth is this unity.
We recognize every every spiritual practice and every magickal art that unifies the individual with Spirit. MAGE Church allows teachers and students to connect, learn, and share. As we connect each of our indigenous spiritual wisdom and knowledge we form a new kind of Church. One without borders, judgment and prejudice. We focus on the highest goal an individual can strive for: complete connection to the Divine, fully realizing Godhood.
Join MAGE as a new dawn awaits us... the Awakening has begun.
What are we about?
Mission Statement: Unifying all spiritual and scientific understandings of reality to create synergistic systems through universal exploration for the evolution of humankind.
MAGE Purpose: We have the ambition to bring conscious spiritual awareness through the study of religion & spiritual practices, recognizing that all religions are one in the same. MAGE aligns ourselves with Animism's organized religious sect. We value the freedom to engage in all forms of spiritual, shamanistic, and magickal practices of the world. Our faith is the universal belief in spirit and Divinity residing in all that exists.
Our belief system is:Animism. Though Animism is a vast and varied spiritual group, MAGE is bound together by a few commonly held beliefs in our Church. These basic values can be stated simply as:
Animism is the belief that animals, plants, rivers, mountains, and all entities in nature contain an inner spiritual essence. Animism has many forms, which reflect the geographical environment, the religious or spiritual cultural history, and the distinct worldview of the people groups who practice its various expressions.
Animism: We recognize that spirit runs through everything in existence & that all spirits can be communed with.

...Within Animism we acknowledge; Pantheism: Everything in existence is Divine.

...And within Pantheism we acknowledge; Polytheism: There are many Gods & Spirits within all of existence, which are Divine.

...And within Polytheism we acknowledge; Monotheism: All Gods & Spirits are of one God and Spirit which is Divine.

...And within Monotheism we acknowledge; Panentheism: God includes all the universe, as a part though not the whole of its being, which is Divine.

...And within Panentheism we acknowledge; Immanent Divinity: Divinity is within everyone & everything (Thou art God/Goddess).

...And within Immanent Divinity we acknowledge Animism. (See Animism above).